Wednesday, October 22, 2014
- 25% Off Everything (no exclusions!)
- Promo Code: bc25flash
TODAY ONLY!!! GO HERE
PineCone Research
conducts on-line interviews with consumers from all walks of life to obtain their opinions about new products. To become a panel member, all you need to do is complete the simple form above. This will only take a few minutes of your time.
You make $3 per
survey
and I am sent a new product to try out every month (this month twice!!), then I answer another survey about it and am paid another $10!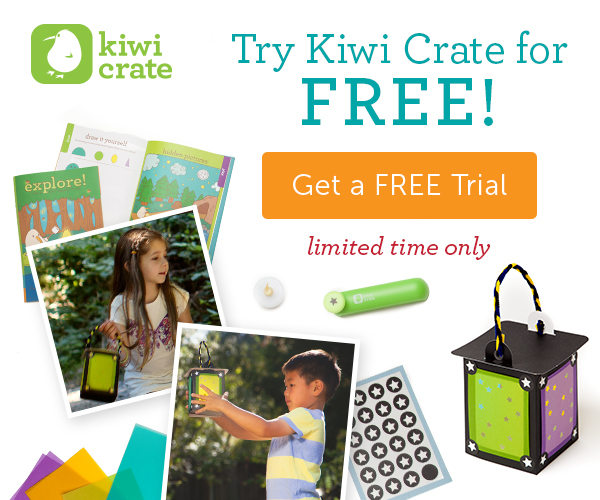 Try
Kiwi Crate
for free! Enjoy a free sample-size project from one of our
most popular
crates! Only $3.95 shipping. You will be automatically enrolled in a Kiwi Crate monthly subscription*, and may cancel at anytime.
Your
free trial
includes: My Starlight Lantern
Create your very own lantern for a fun
camping
adventure
under the stars! Learn about all the glowing animals that can
light
up the dark in our explore!
magazine
filled with bonus projects and
activities
!
CRATE INCLUDES:
All the materials to build your starlight lantern
Full
set of
colored vellum sheets and glow-in-the-dark star stickers to personalize your project
Kid-friendly star hole punch
Tea light included to help illuminate the night
16 page explore! magazine filled with puzzles,
DIY
activities and a bonus firefly project
Get Started
HERE
!
Tuesday, October 21, 2014
If you dont want to put chemicals on your body, look into Deep Blue Rub... its ahhhmazing! Email me if you want more info!
Buy (2) Icy Hot Advanced Pain Relief Patch 4-count $6.49 each
Buy (1) Cortizone 10 Maximum Strength Cream 1 oz $4.49
Use FREE $5 Target Gift Card with Personal Care Purchase of $15 or more Target coupon (in ad or text
CARE
to
827438
)
-
$3/2 Icy Hot Items Target coupon
-or 2
$2/1 Icy Hot Advanced Product coupons
(no longer available) or $1/1 Icy Hot coupon in the 9/7 or the 10/12 RP
-$1/1 Icy Hot coupon
-
$1/1 Icy Hot coupon
or in the 9/28 RP
Pay as low as $9.47
Get a $5 gift card for the personal care promo and a $5 gift card for buying 3 participating products

Total - 53¢ money maker
Monday, October 20, 2014

Click the banner for a $2 off coupon for Opti-Free eye drops!
Sign into
Toluna
to accept this
Swarzkopf Gliss hair smoother
to try out!
FREE SoftCard Enhanced SIM Card for T-Mobile or Verizon customers!
*To use Softcard on your compatible phone, you will need an enhanced SIM card that stores and protects your payment and other sensitive Wallet information.
I love Mondays!! Do you?
FEATURED COUPONS
COUPONS

COM
$1.00 off any two (2) HORMEL REV a.m. Wraps
$1.50 off any three (3) HORMEL REV Wraps
$0.75 off any LISTERINE NATURALS Antiseptic Rinse
$2.00 off any (1) LISTERINE NATURALS Mouthwash
SAVING STAR
Save $1.00 when you buy any ONE (1) göt2b Product..Expires

11/15/2014

.Save $1.00.(Only at CVS)
Save 50¢ when you buy any ONE (1) Smooth 'N Shine Product..Expires

11/15/2014

.Save $0.50.(Only at CVS)