Sorry so late... I havent been at my computer all day!!!! Anddddd... you are probably at Star Wars, but that's OK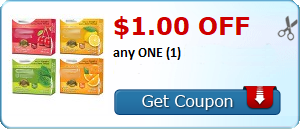 COUPONS COM
$1.00 off 2 Coca-Cola 6pk or 8pk glass or mini can
$1.00 off 1 McCain 5 Minute Fries Frozen Potatoes
$1.00 off 2 RED BARON Pizzas
$0.75 off any two TONY'S Pizzas
$1.50 off any two FRESCHETTA Pizzas
$0.50 off on any one EDWARD'S Whole Pie
$1.00 off any one PAGODA snack product
$0.50 off any ONE Sparkle Mini 6 or Giant 8 Roll
$0.50 off ONE Oral-B Adult Manual Toothbrush
$0.50 off ONE Oral-B Glide Floss or Floss Picks
$1.50 off TWO Oral-B Adult Manual Toothbrushes
$0.50 off ONE Crest Complete Paste
$2.00 off ONE Venus Disposable Razor Pack
$0.50 off ONE Satin Care Shave Gel
$2.00 off Any 1 Maybelline New York Face Product
Buy 2 packages of Muse cat food, Get 6 Free
SAVEINSTORE COM
Save $3 on 1 Purex PowerShot or liquid detergent 90oz or larger
Save $1.00 on 1 Purex PowerShot or liquid detergent 90oz or larger
REDPLUM
SAVE $4.00 On any ONE (1) Allegra® (30 count or higher), Allegra-D® 12-Hour (20 count or higher), or Allegra-D® 24-Hour (10 count or higher)
SAVE $2.00 On any ONE (1) Allegra® Allergy (5, 12 or 15 count), Allegra-D® 12-Hour (10 count), Allegra-D® 24-Hour (5 count) or Allegra® Children's Product
SAVE $2.00 On any ONE (1) Nasacort® Allergy 24HR 60 Spray
SAVE $4.00 On any ONE (1) Nasacort® Allergy 24HR 120 Spray
SAVING STAR
Save $5.00 when you spend $30.00 on any Charmin Ultra Strong or Charmin Ultra Soft Mega Roll..Expires

1/13/2016

.Save $5.00.
Save $3.00 when you spend $12.00 on any Glade® Limited Edition Winter Collection products. Excludes solids and 8 oz. aerosols. (Included Scents: Be At Peace™, Cherish The Present™, Send a Little Love™, Share The Spirit™, Sing Out Loud™, Spread Cheer™, Wel
Save 20% on any single purchase of loose Grapefruit at participating retailers. See offer info for complete details. Check back every

Tuesday

for a new Healthy Offer..Expires

12/21/2015

.Save 20%.
SMART SOURCE (CANADA)
Save $5 Herbamax Once A Day For Men (30 Capsules) Natural Sex enhancement (limit one per customer). Available at Shoppers Drug Mart. No prescription necessary
HOPSTER
Save $3.00 on any ONE (1) Konsyl Balance (402 grams) or Konsyl Balance (450 grams) product
Buy 1 Get 1 Free on the purchase of Sprout Organic Foods Baby & Toddler Pouches, 3.17-4.5 oz, any variety
Save $0.75 on any ONE (1) Mt. Olive product. Unlock when you complete 1 Mt. Olive activity.
Save $0.35 on any one package of Joy Ice Cream Cones
Save $0.75 off Crab Classic or Lobster Classic, Any Size, Any Variety
IBOTTA
Earn $1.00 when you purchase Burnett's® Vodka
Earn $1.00 when you purchase Propel® Fitness Water
Earn $0.75 when you purchase Cobblestone Bread Co.™
Earn $1.00 when you purchase Palm Breeze®
Earn $1.00 when you purchase

Eight O'Clock

® Coffee
Earn $2.00 when you purchase Sweet Creations By GoodCook™ Ugly Sweater Cookie Cutter & Stamp Roller
Earn $0.25 when you purchase Pillsbury™ Cookie, Cake, or Brownie Mix
Earn $5.00 when you purchase GARMIN GPS or Dash Cam
Earn $6.00 when you purchase VitaFrute™ Cocktails
Earn $1.00 when you purchase RED BARON® Thin & Crispy Pizza
Earn $7.00 when you purchase VEEV® Spirit
Earn $0.75 when you purchase RED BARON® French Bread Singles
Earn $10.00 when you purchase alli® Weight Loss Aid
Earn $1.25 when you purchase Wet Ones® Hand Wipes
Earn $1.50 when you purchase SeaPak™
Earn $0.75 when you purchase PERK® Visor Wrap® auto air freshener
Earn $0.75 when you purchase PERK® Fresh Link® auto air freshener
Earn $0.75 when you purchase Arm & Hammer™ Liquid Laundry Detergent
Earn $0.50 when you purchase Palmolive® Eco+® Gel Dishwasher Detergent
Earn $0.75 when you purchase PERK® Vent Wrap® auto air freshener
Earn $0.75 when you purchase Palmolive® Dish Liquid
Earn $1.00 when you purchase Not Your Father's Root Beer
Earn $1.00 when you purchase ZICO® Premium Coconut Water™
Earn $0.50 when you purchase Junami Brand Apples
Earn $1.00 when you purchase Jesse's Girl or JulieG makeup product
Earn $0.50 when you purchase Bar-S® Bologna
Earn $0.75 when you purchase Bar-S® Lunchmeat
Earn $1.00 when you purchase Bar-S® Smoked Sausage
Earn $0.50 when you purchase Bar-S® Franks
Earn $3.00 when you purchase Playtex® Kids Cups
Earn $0.50 when you purchase Zest® Fruitboost™
Earn $0.50 when you purchase Zest® Fruitboost™
Earn $0.50 when you purchase Zest® Fruitboost™
Earn $3.00 when you purchase Playtex® Drop-Ins® Liners
Earn $0.50 when you purchase Ajax® All in One Dishwashing Detergent
Earn $2.00 when you purchase Playtex® Diaper Genie® Disposal System Refill
Earn $0.75 when you purchase Juicy Juice®
Earn $2.00 when you purchase Playtex® Baby Bottle or Nipples
Earn $0.75 when you purchase Barilla® Collezione Pasta
Earn $0.25 when you purchase RUNA® Clean Energy Drinks
Earn $0.25 when you purchase RUNA® Tea Bottles
Earn $1.00 when you purchase Marzetti® Vineyard Refrigerated Salad Dressing
Earn $1.00 when you purchase Marzetti® Veggie Drizzle™ Finishing Sauce
Earn $1.00 when you purchase Marzetti® Refrigerated Salad Dressing
Earn $1.00 when you purchase Marzetti® Simply Dressed® Refrigerated Salad Dressing
Earn $0.75 when you purchase Wasa®
Earn $3.00 when you purchase Pinnacle® Vodka
Earn $1.00 when you purchase Wasa®
Earn $2.00 when you purchase Beringer Founders' Estate®
Earn $0.50 when you purchase VO5®
Earn $1.75 when you purchase Goody® Soft Touch Silicone HeadWraps
Earn $1.00 when you purchase Goody® Soft Touch Silicone Elastics
Earn $4.00 when you purchase Pledge® FloorCare Product
Earn $1.00 when you purchase Playtex® Kids Cup
Earn $7.00 when you purchase Amopé™ Pedi Perfect™ Electronic Pedicure Foot File
Earn $7.00 when you purchase Amopé™ Pedi Perfect™ Electronic Pedicure Foot File