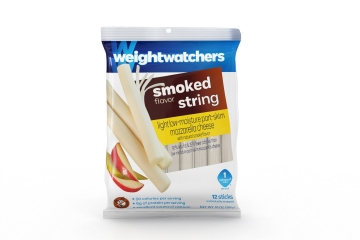 How many calories do the snack cheeses have?
All of our snack cheeses are less than 70 calories and have 6 grams of protein which make them a tasty and healthy snack. The string cheeses are each 50 calories and the stick calorie count varies based on the flavor. The cheddar is 70 calories and the Colby jack is 60. How much do the snack cheeses cost? Our cheeses are a great value for a great product. The price points vary based on retailer, location and special promotions, but on average the costs are $3.90 for 12 string cheeses and $3.81 for 12 stick cheeses. Where can I buy WW cheeses? We have distribution in all top retailers. We also have product in numerous regional retailers. Be sure to check out our store locator on
weightwatchers.com
to find product near you.