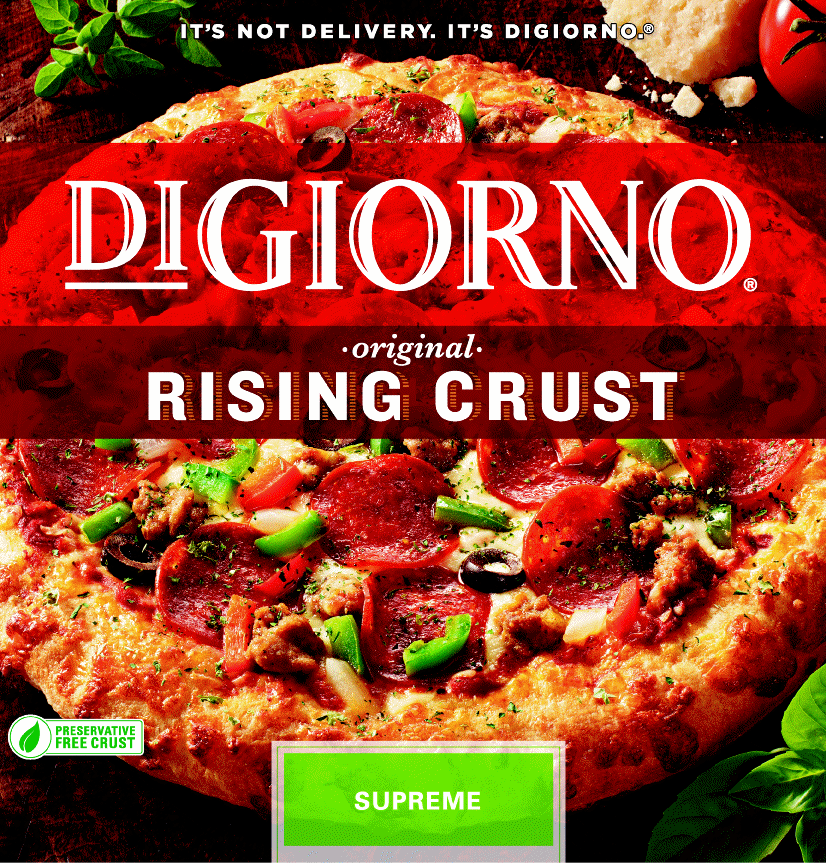 Some people have turkey on Thanksgiving, some people have pizza on Thanksgiving and turkey the following Saturday. The latter is our family.
If you haven't tried
DIGIORNO® RISING CRUST® Pizza
, maybe you want to wait until Saturday for turkey and have a DIGIORNO Pizza on Thursday!
Each pizza is made with real mozzarella cheese and vine-ripened tomatoes from California. And they're all baked up fresh in the best place of all - your oven!